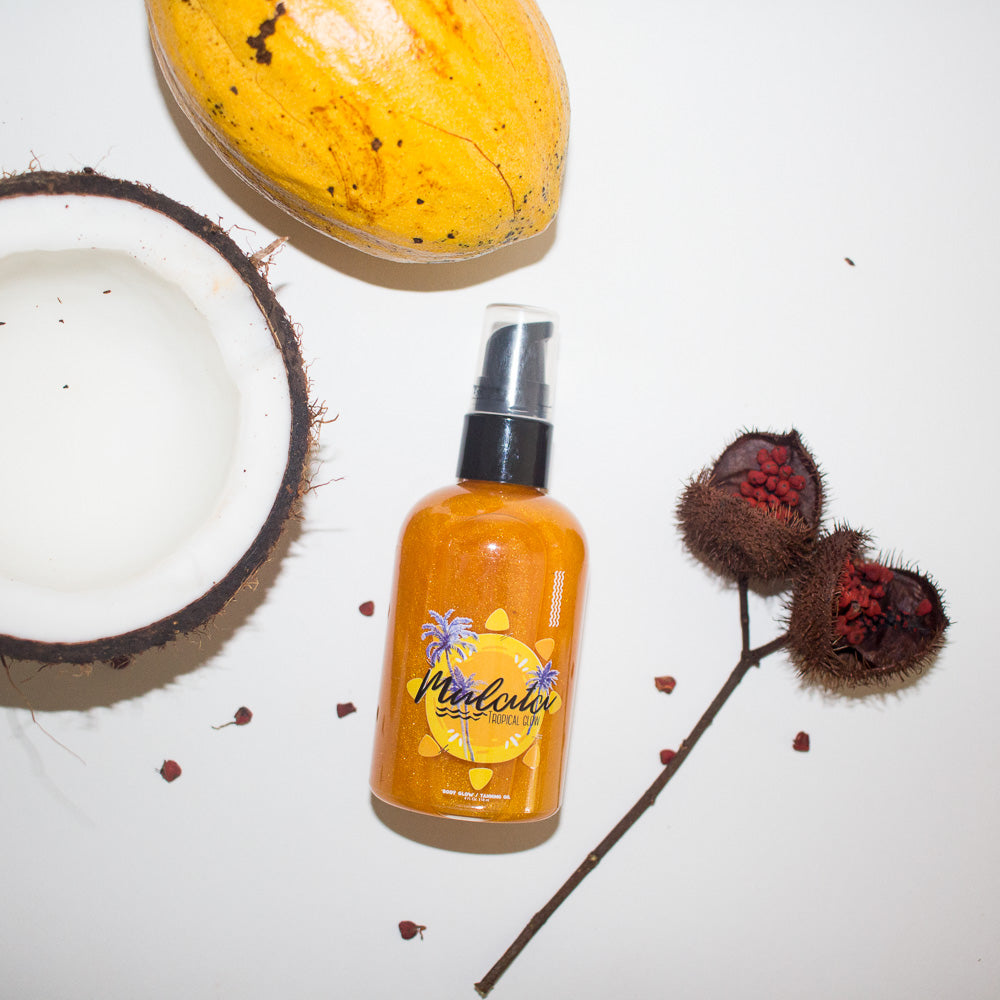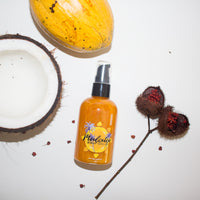 Mulata Glow Body + Tanning Oil
Mulata Glow body/tanning  oil

To bring the Sun's kiss with you everywhere you go, to glow from within like after a long happy day at the beach, to indulge yourself with the best possible, that's why we created Mulata Glow a 100% organic body glow/tanning oil made with an unique mix of tropical plants to get that golden goddess glow of your dreams. It'll leave your body smelling like chocolate & coconut and covered in reflective mineral particles. It's like paradise contained in a bottle!
Benefits
SPF 9
Instant glow
Nourish & hydrates the skin
Does not contaminate water
Lasts more than 1 year without the use of preservatives  
Organic Ingredients
Cocos nucifera (coconut oil), Theobroma cacao (cacao oil), Daucus carota L extract (carrot extract), Bixa orellana extract (bija extract), gold mica.
Made with love in the Dominican Republic
Sol Luna Atelier
Sol Luna Atelier is our very own atelier where we are able to complete multiple steps in our production process, right here in La Vega, The Dominican Republic. We work together with local craftsmen and women to bring our Freedom pieces to life.
Learn more