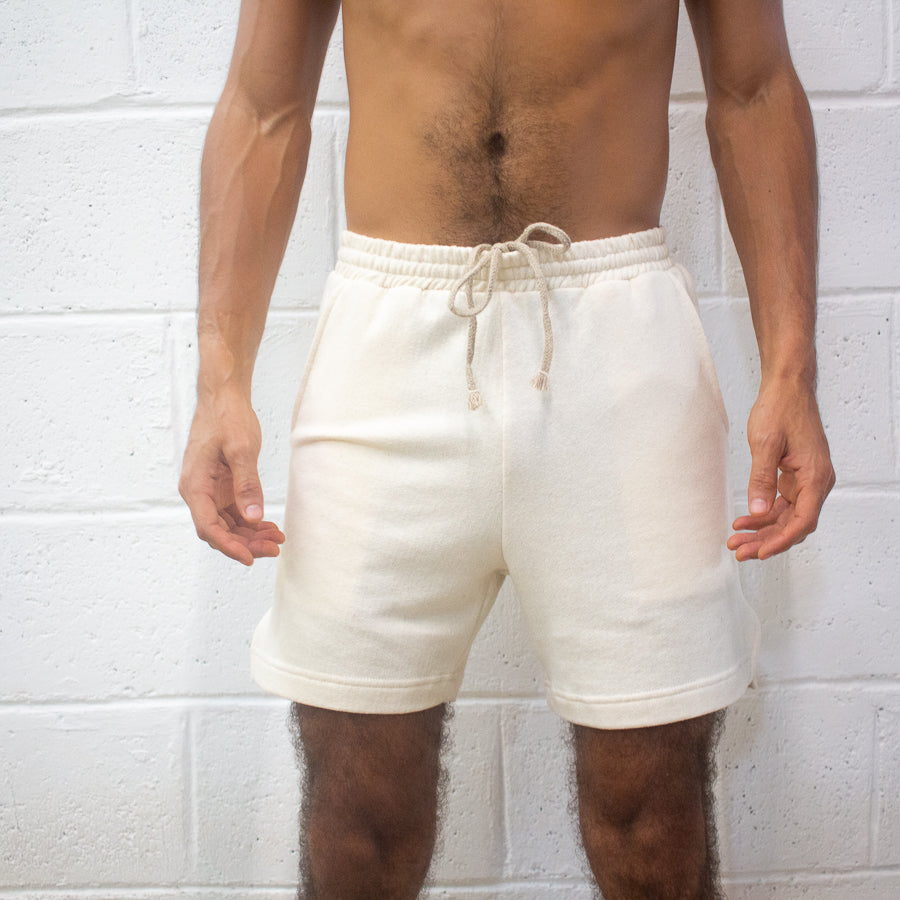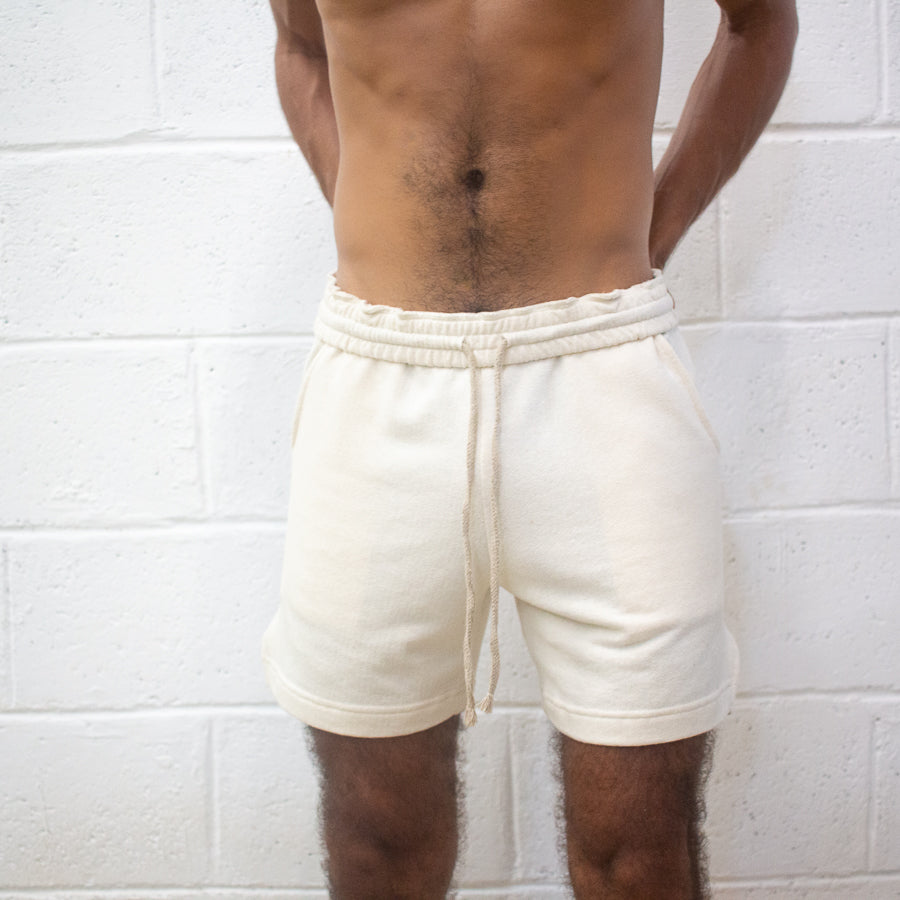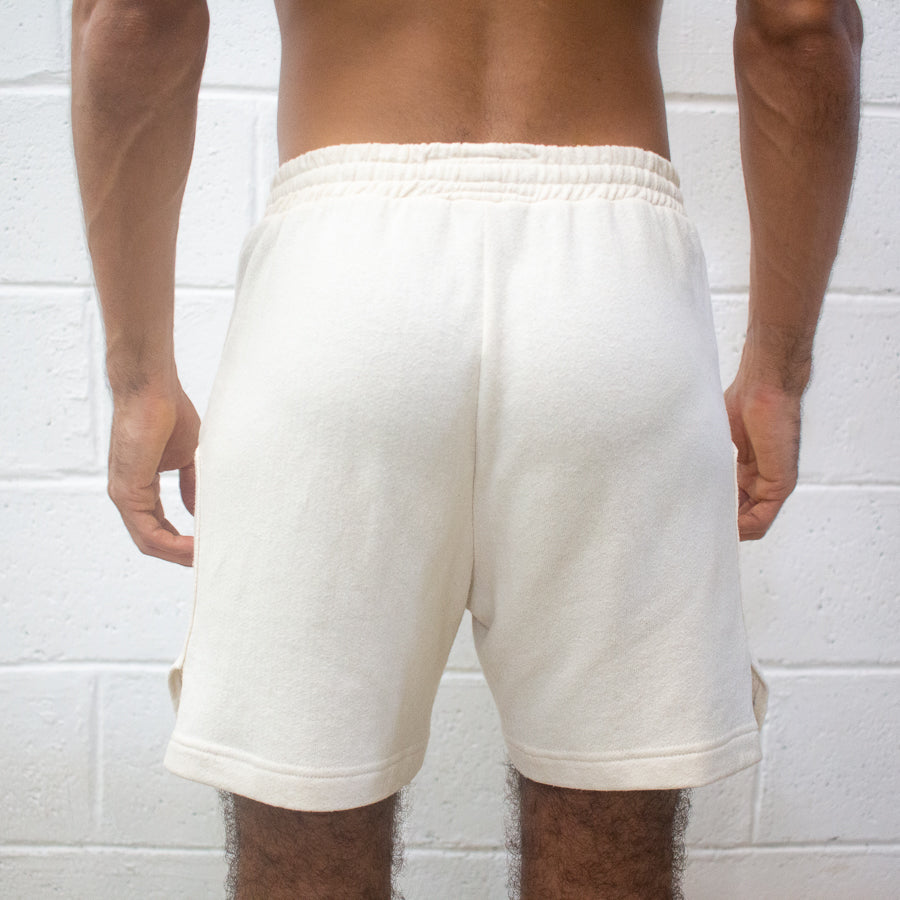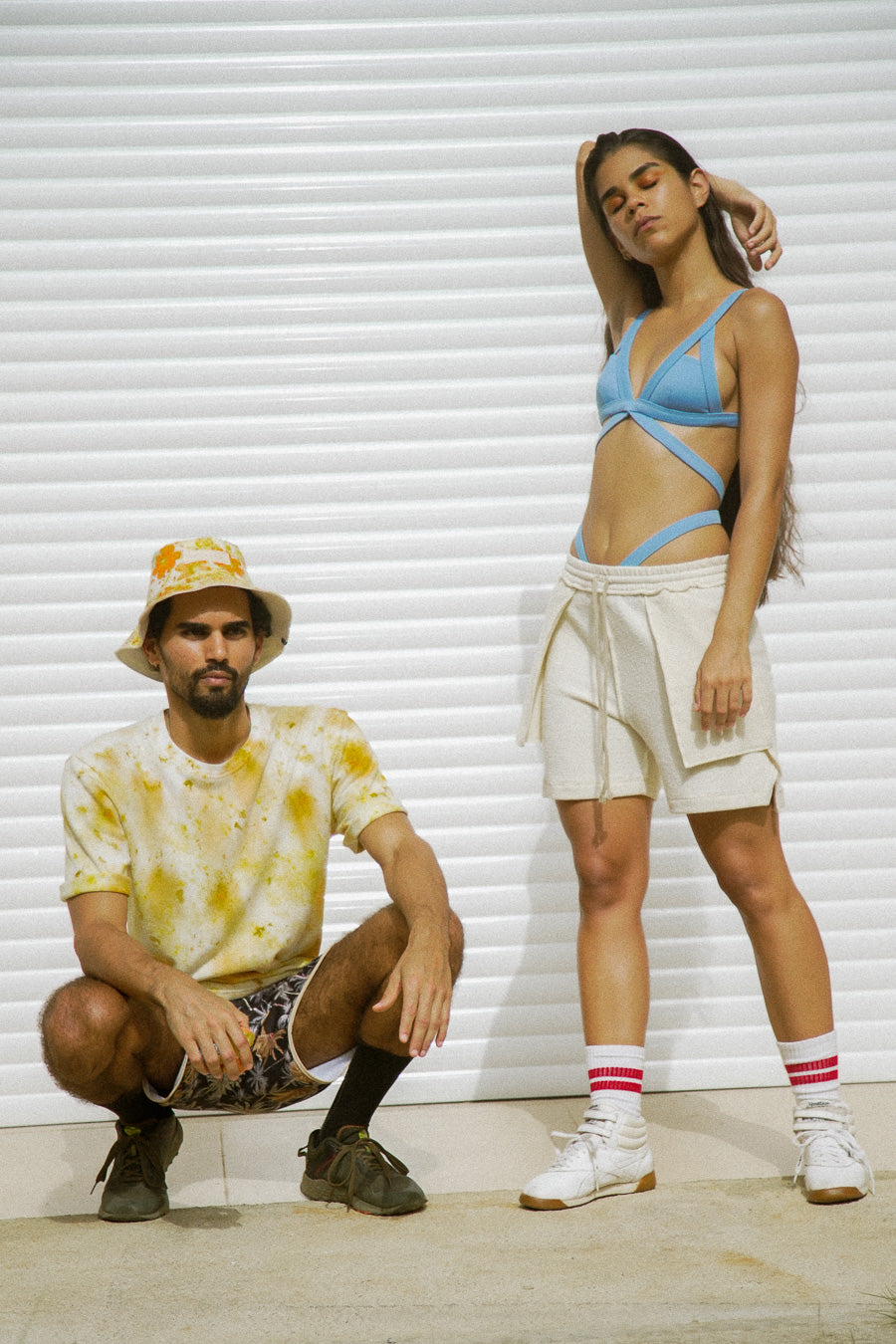 UNISEX natural shorts created to live in. Undyed & made from a blend of hemp and organic cotton, super soft terry cloth, zero waste, with side pockets, adjustable waist + 100% hemp cord and open hem for flexibility and comfort. Fold waist from the inside out for shorter length and wavy edge finish.
Hypoallergenic
UV resistant
Anti-bacterial, anti mold, breathable
Hang in a ventilated area to dry clean
Wash after several uses or when you feel it's necessary
- French Terry (48% Hemp, 52% Organic Cotton Weight: 9.7 oz)

Source/Origin:
- God is All in us
- Hemp & organic cotton grown and process in the USA
- Designed, made & dyed in house at Sol Luna an eco-atelier located in heart of Quisqueya, The Caribbean
- Naturally dyed by hand with local and home grown plants, except for Indigofera Tinctoria (from Mexico)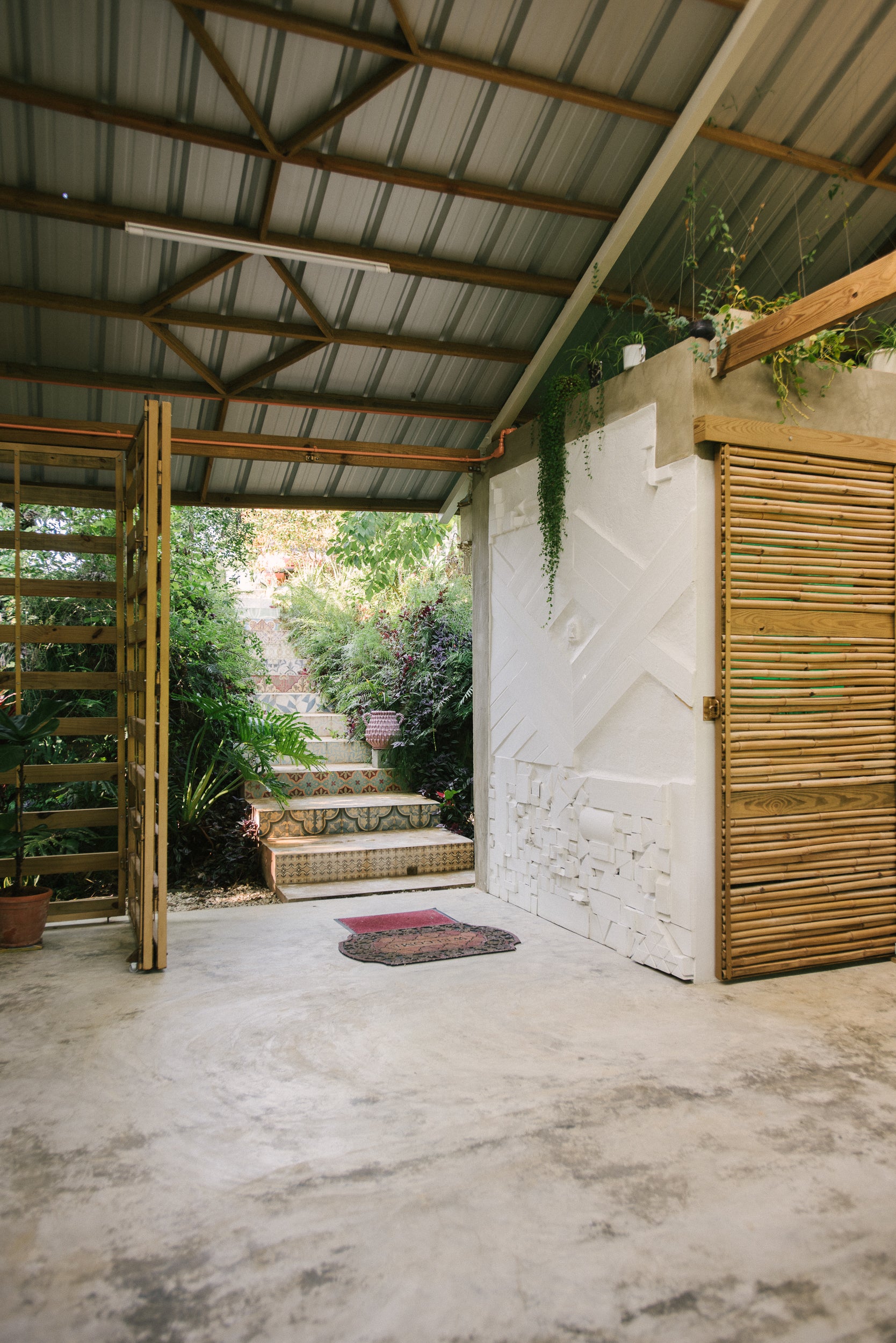 Made with love in the Dominican Republic
Sol Luna Atelier
Sol Luna Atelier is our very own atelier where we are able to complete multiple steps in our production process, right here in La Vega, The Dominican Republic. We work together with local craftsmen and women to bring our Freedom pieces to life.
Learn more